Honey
Honey is among the most popular natural food product with enormous health benefits. Honey has been known to humans since 9000 BC and its advantages have been valued since ages.
Due to its high quality and value, honey is often adulterated, mainly with sugars or honey of lower commercial and/or nutritional value, resulting in not authentic products.
In TrAMS group, during the last years, we have conducted thorough studies concerning Greek honey authenticity and characterization.
We have developed novel methodologies and modern workflows , using High Resolution Mass Spectrometry and Chemometrics, for the authentication of honey products, based on their metabolomic profiling.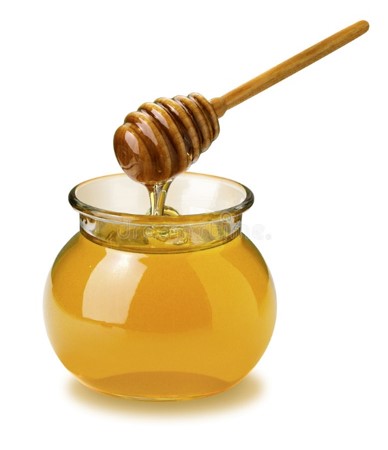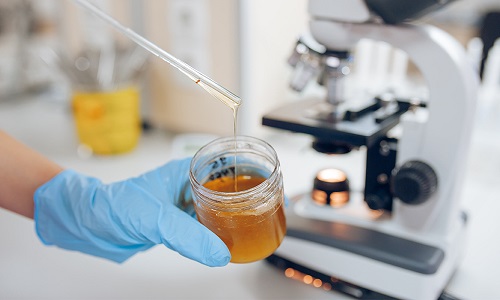 Our main research interests comprise to:
Chemical Characterization of honey samples of different botanical and/or geographical origin

Study of honey bioactive content and phenolic fingerprint

Geographical Origin Discrimination

Botanical Origin Discrimination

Discrimination of organic or conventional honey production type

Detection of honey adulteration

Safety monitoring: HMF, antibiotics, pesticides and heavy metals determination
Using the protocols, databases and powerful chemometric tools that have been developed by our group, we are able to discriminate and authenticate honey samples in terms of geographical and/or botanical origin.
Botanical Discrimination, according to a) Chrysin, b) Galangin, c) Pinobanksin, and d) Pinocembrin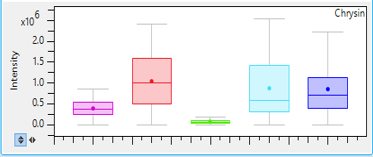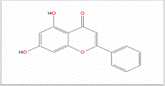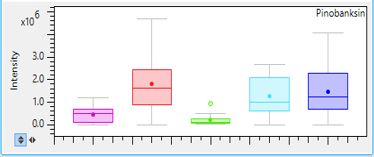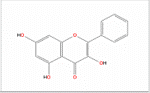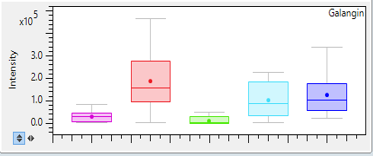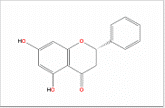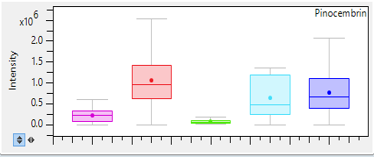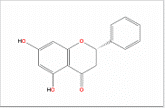 Discrimination of Greek and Polish honey samples using PCA